Thumbnail and title testing designed for YouTubers
Pick the best thumbnail before you publish.
2x your CTR, 2x your views.
Trusted by 1,000+ of the world's leading YouTubers
Goalcast
2.5m+ subscribers
Dad V Girls
1.2m+ subscribers
alpha m.
6.4m+ subscribers
Roberto Blake
500k+ subscribers
NothingButTech
150k+ subscribers
Thoughty2
4.0m+ subscribers
How Thumblytics Works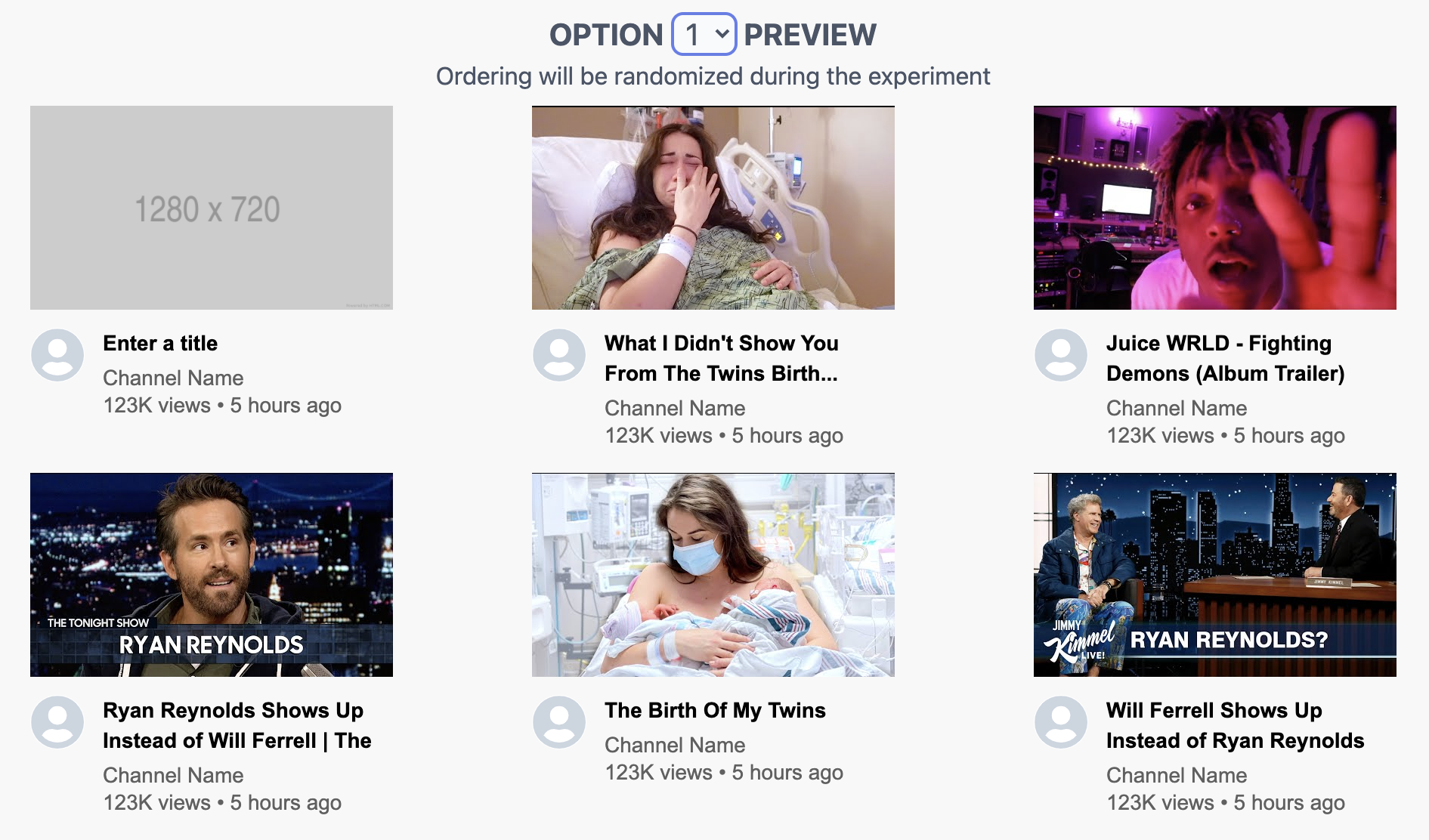 1. Upload your thumbnails
Upload the thumbnails and titles you want to test. We'll generate a mockup.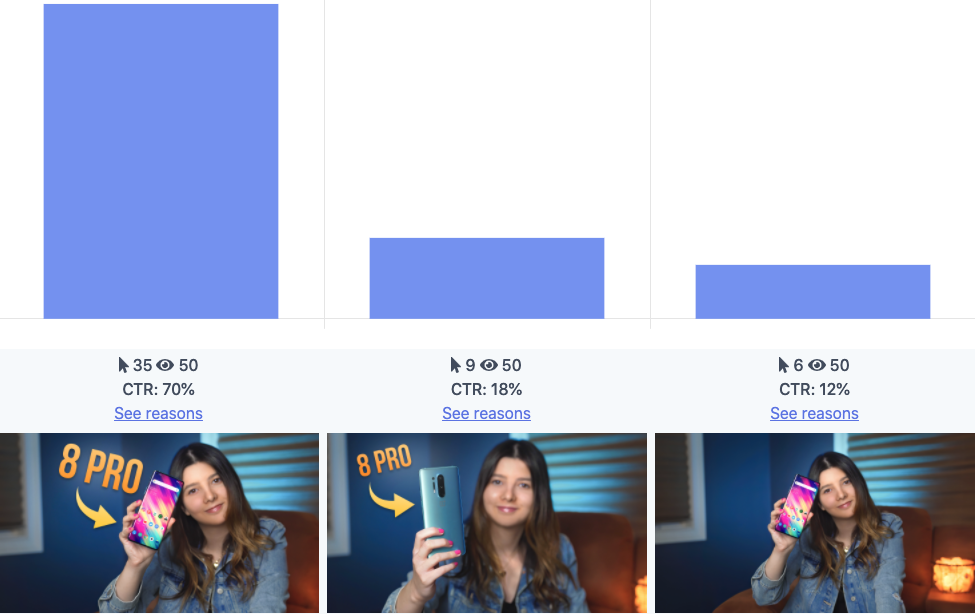 2. Gather data
We show your options to hundreds of real people and crunch the numbers.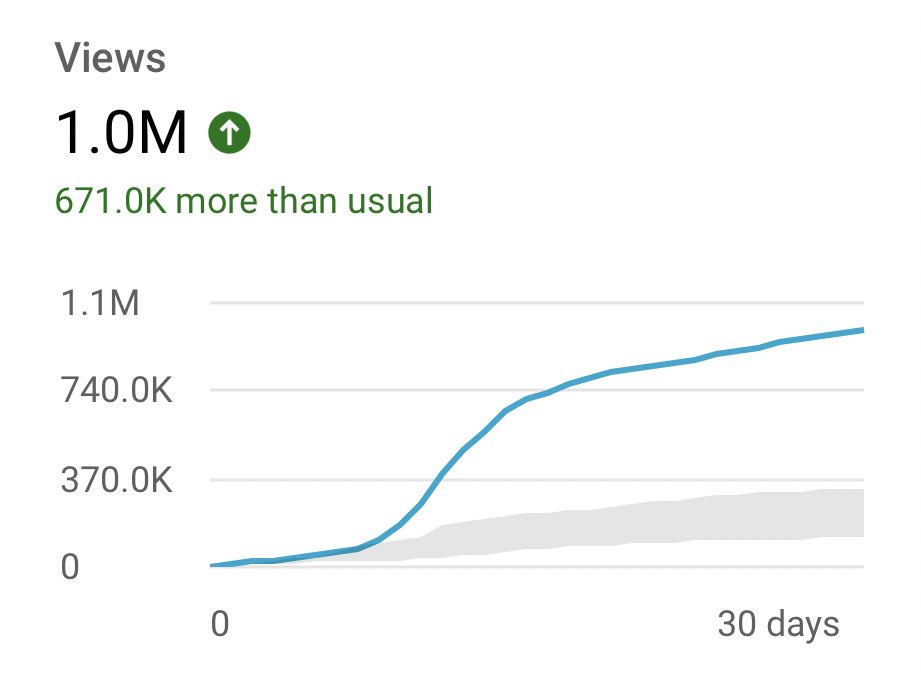 3. Supercharge your CTR
You choose the thumbnail / title with the highest CTR and get more views.
FAQ
Can I run tests before I publish my video?

Yes, all Thumblytics tests are run externally to YouTube and can be run whenever you choose. Testing your thumbnail or title before you publish allows you to capture more of the initial spike in views that often comes in the hours immediately after publishing.

Can I target certain demographics or respondents in my tests?

We currently support targeting by respondent location (e.g. you can target respondents from the US).

Does using Thumblytics put my videos/channel at risk?

All Thumblytics tests are run externally to YouTube and do not negatively impact your channel or videos. We gather, process, and present you with the information you need to make better decisions with your thumbnails and titles so that your videos organically perform better!

How can Thumblytics help me take advantage of the YouTube algorithm?

Whether your video is recommended by YouTube is influenced by a range of factors. Of the factors that you can impact, the two largest are: (i) CTR (Click-through Rate), and (ii) AVD (Average View Duration). CTR can be thought of as the proportion of people who click your video after seeing it. Thumblytics helps you run quick and easy surveys to help you choose the thumbnail and title with the highest CTR for your video.

How long does it take to run a test?

The more responses you are trying to collect, the longer the test will take. Most tests take just a few hours to run. However, this can vary slightly depending on the time you run your experiment (e.g. turnaround time may be longer on weekends as fewer respondents are online).

Have another question?

Have a question we haven't covered? Just send us an email at contact@thumblytics.com and we'll get back to you.